You've just woken up on a Sunday morning. You wake up feeling not too crash hot with only the foggiest memory of last night's shenanigans. Then you remember to check your phone. You reach for what seems like your third limb for some form of confirmation of last night's damage. This is when you realise that the inevitable has definitely happened. You've done it again. You should just crawl into your hibernation cave and hide away for the next six days. When I say you, I of course mean me. "Hi, my name is Erin and I'm a serial drunk texter."
Stage one: "I'm just going to ignore the fact that I even messaged them and they definitely will too, obviously."
You may know that you've sent something a bit too risqué, incoherent or even just down-right illegible. But as long as you don't open the message and re-read your drunken messages, it means it didn't happen right? Right! Even when someone texts you and says, "Wow someone had one too many sauv's last night", ignore them. You don't need negative people like that in your life.
Stage two: "No I am definitely not being naïve, everyone does it. They won't mind that they received seven messages at 2am. It's fine."
False. They will mind. Whether it's the cute guy from the gym, your best friend who you are confessing your unwavering love for, an ex-partner (everyone does it) or a family member (such as your Nan who you text at 2am to ask why she isn't picking up her house phone – still apologetic for that one Nan!) Yeah nah, they will mind.
Stage three: "Oh well, at least they will know that I think about them when I am that inebriated. It's a compliment right?!"
It might not be as cute as you make it out to be in your head. If you're like me (I mean my "friend"), you've drunkenly messaged someone you've only met once or twice in your entire life. They're not going to appreciate the drunken crack on. Ever. It isn't going to be taken as a compliment. You are now the renowned drunken weirdo. Good one. Truth bomb – you will probably never be able to come back from that.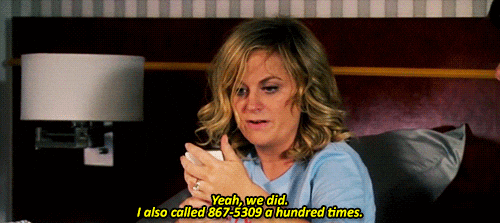 Stage four: "It's Saturday night, I am going to go out with the girls and not think about them and just have a good night."
Famous last words. Never going to happen. Just remember you'll feel the same pang of guilt you did last weekend and repeat the above stages. Try and get through the night without messaging them. It's going to be real hard but it'll be worth it when all you have to deal with is sourcing infinite amounts of water to quench your unwavering thirst and where the closest Maccas is to refuel.
Of course, you can try and learn from your mistakes. To do this you have several options – if you find yourself only messaging the one person, block their number on a Saturday so you don't feel tempted. But speaking from experience, this doesn't work. Just throw your phone out the window after the damning message, Snapchat or phone call has occurred. Then change your name and take a flight to Thailand and never return. I'm tempted to take the latter option.