Irrespective of your age, anything can happen at any time. At twenty-four I have girlfriends that are married, that are pregnant, that have a baby, that have two babies, that are single parents, that are mums and dads of fur babies and then there is me. I am a full-time university student, working one or two jobs here and there, live with my parents and the closest I have to any form of relationship, is my unhealthy obsession with my family dog. Once the novelty of being an adult wears off and you are forced to recognise your responsibilities and jobs, you are reminded that being a kid wasn't so tough after all. BIG. TIME. You go through the motions though because I can vividly remember being twelve or thirteen and thinking I knew EXACTLY how my life was going to pan out. I was going to follow closely in my parents and my grandparents footsteps. I was to be married, successful and be a mortgage holder in my early to mid-twenties. Well praise the lord that ideology didn't amount to anything and I am doing my own thing, happily may I add.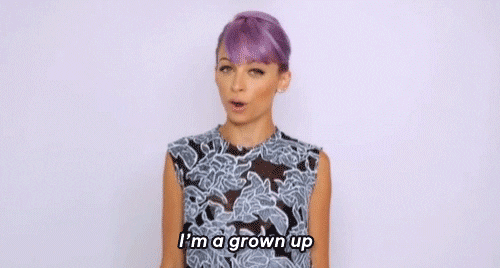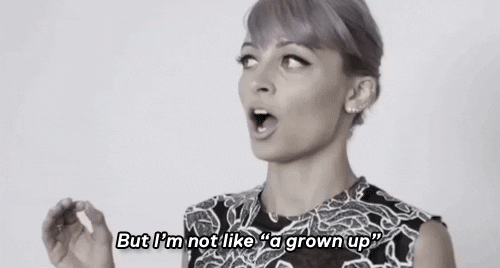 Same babe same.
Don't be fooled by the ol' addages that tell you to get your sh*t together by a certain age. Or to ensure that you follow the ol' beaten track that's been set out for you. You know, the whole finish high school, fall in love, go to university, graduate university, get a job, get married, have babies and live your life blissfully. But as everyone knows, life isn't a fairytale. You don't end up with prince charming or usually the person you shacked up with in high school, because, well, thank god right?! Life isn't perfect but it happens to everyone at different times.
How can you relate to your friends having children and getting married but you can't even keep a plant alive? Honestly a plant.
Over time I have learnt that age is nothing but a number. Obviously it is a big deal when it comes to buying drinks, going to bars or buying cigarettes. But in relation to other things, it isn't important. At all. You can meet someone who is eighteen years old who is more mature, grounded and more sincere than a fifty-year old you've known your entire life. Or the opposite end of the spectrum is you could meet a forty-year old who is the funniest, most quick-witted individual you've ever come across that enjoys spending their time making a fool of themselves rather than behaving 'like an adult'. Irrespective of the DOB that is printed on your really un-attractive prison-like photographic identification, your age does not define you or where you should be at in your life.
All and I mean A-L-L of the people in my life are either: married, engaged, pregnant, with child/ren, buying a house, selling a house, renting a house, travelling the world, starting uni, finished uni, career-focused and driven, breaking up with partners, hooking up with new people, hooking up with old people, etcetera etcetera. I could honestly go on about it for hours. Then there's me. Still living at home with my parents with zero intentions of moving out anytime soon, childless, semi-jobless, no idea what I want to do after I finish uni and the closest human contact I have had in months is with my waxing lady.
Everyday there is a constant birage of people on social networking that you know or ahem, stalk, that you know for a fact are living a better life than you.
Me for example I am a CLASSIC example of a mixed-up presentation. Sometimes on a Sunday I wake up at 8am, go for a run and then do a spin class closely followed by heading home via the supermarket, doing my weekly shop and then meal prepping. This Sunday just passed however, I woke up at 11am with my breath still laden with both alcohol and remnants of leftover McDonald's on my clothes and had an entire French onion dip tub as my lunch. With a spoon. Whilst drinking a two-hour old cup of cold tea. It's all about balance.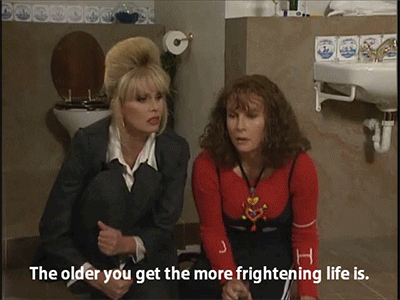 No matter where you are at in your life all that matters is that you are happy, truly happy. And I am.
UPDATE: My precious heels have been found.